TVMP's 3D Catalog is a powerful and intuitive application that allows you to assemble a mold base according to your needs, request the 3D file in the desired format, and place your order online—all without the need for a CAD system. It is available in two versions, one downloadable locally to your PC and the other accessible directly through the web.
You can choose from various configuration options and a vast product library. Each component's dimensions and position are defined during the selection process.
Every step is guided by an intuitive interface that includes an updated preview of the assembly and a list of all selected components up to that point. The catalog also allows you to add accessories such as ejectors, columns, screws, etc., as well as individual items to be ordered separately.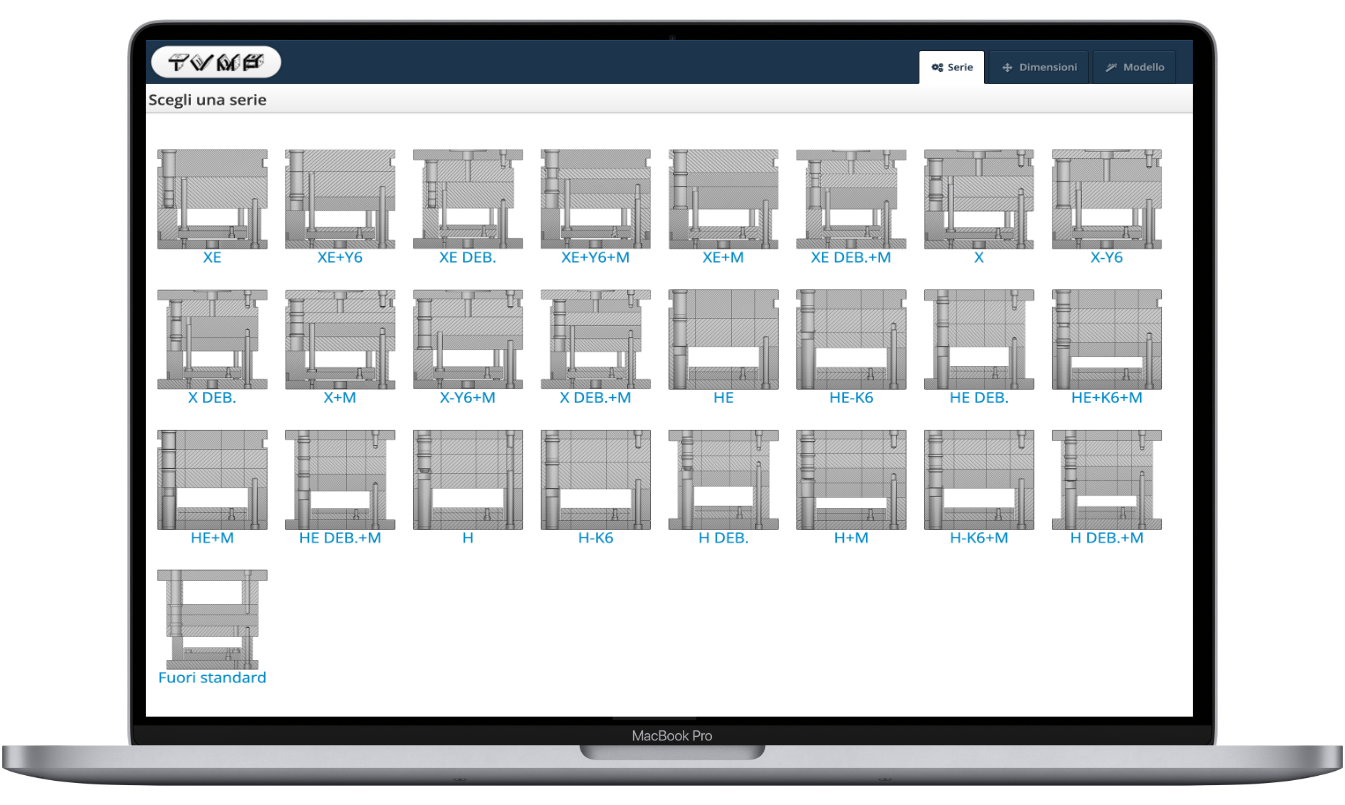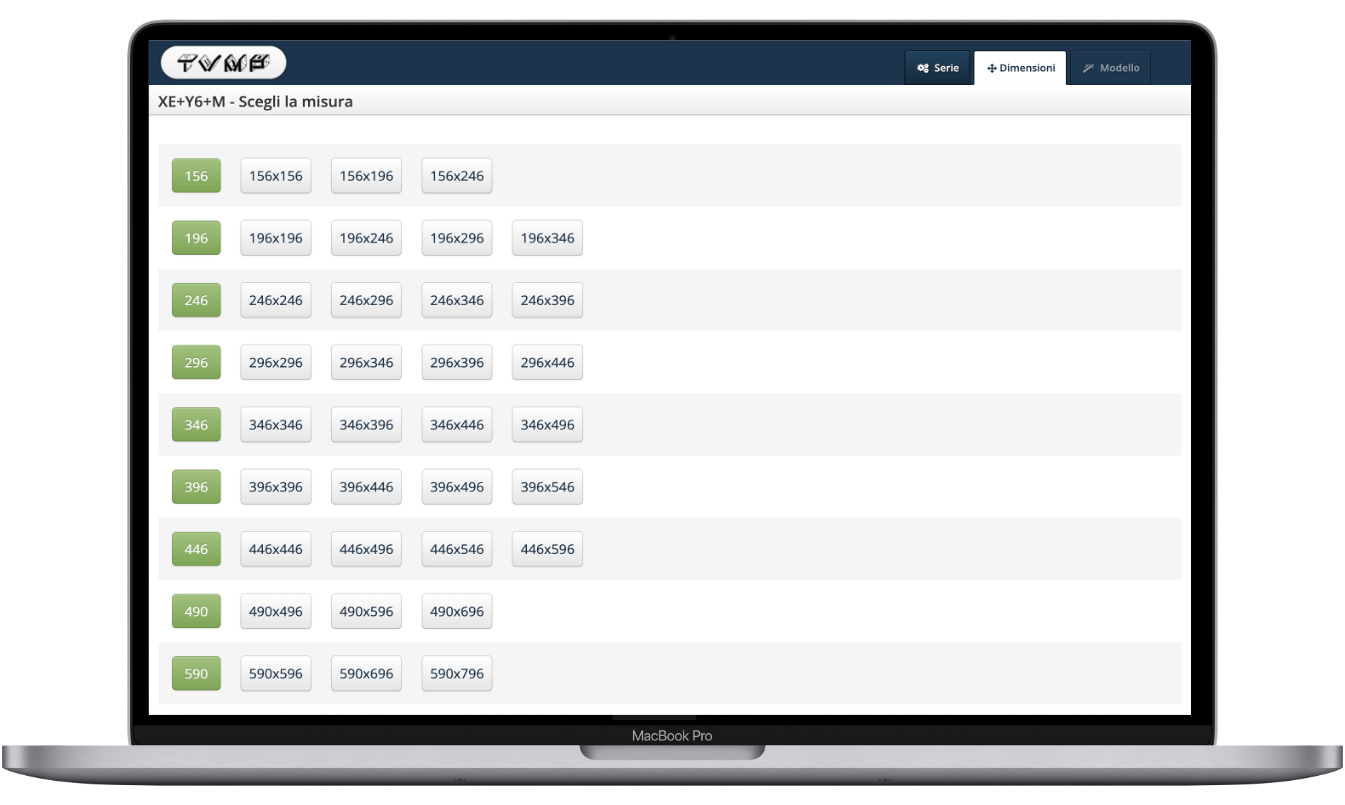 From the summary page, you can review the assembly created through a list that includes the codes of the selected components, their descriptions, quantities, and prices.
Once you've verified the data, you can request the 3D files in the desired format, choosing from a comprehensive list that includes the most common and widely used CAD formats worldwide. Additionally, from the summary page, you can directly submit your order to TVMP online.
All of this is made possible thanks to the technology provided by Cadenas and the technical support of Novasystem.